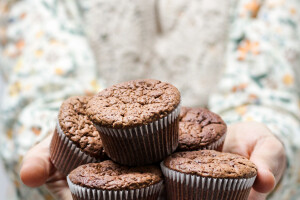 And, behold, a certain lawyer stood up, and tempted him, saying, Master, what shall I do to inherit eternal life? He said unto him, What is written in the law? how readest thou? And he answering said, Thou shalt love the Lord thy God with all thy heart, and with all thy soul, and with all thy strength, and with all thy mind; and thy neighbour as thyself. And he said unto him, Thou hast answered right: this do, and thou shalt live. But he, willing to justify himself, said unto Jesus, And who is my neighbour? And Jesus answering said, A certain man went down from Jerusalem to Jericho, and fell among thieves, which stripped him of his raiment, and wounded him, and departed, leaving him half dead. And by chance there came down a certain priest that way: and when he saw him, he passed by on the other side. And likewise a Levite, when he was at the place, came and looked on him, and passed by on the other side. But a certain Samaritan, as he journeyed, came where he was: and when he saw him, he had compassion on him, And went to him, and bound up his wounds, pouring in oil and wine, and set him on his own beast, and brought him to an inn, and took care of him. And on the morrow when he departed, he took out two pence, and gave them to the host, and said unto him, Take care of him; and whatsoever thou spendest more, when I come again, I will repay thee. Which now of these three, thinkest thou, was neighbour unto him that fell among the thieves? And he said, He that shewed mercy on him. Then said Jesus unto him, Go, and do thou likewise.
- Luke 10:25-37
The questioner who stood up to Jesus on that day most certainly had a perspective and a reason for asking the question regarding the inheriting of eternal life. He knew the law and quoted it when Jesus asked him what was written in the law. But Jesus went further with the real question when he asked him, " how readest thou "? Jesus wanted to know not only what the law said but he wanted to go further, to ask the deeper question related to how the questioner saw it or interpreted the law. The questioner did not disappoint as he asked the follow up question, "and who is my neighbour?".
The question " how do you read or how do you see things " is relevant to everyone of us. All of our perceptions and perspectives come from a place deep within us. They come from our hearts and they form the basis of how we read and how we see. This is what Jesus was inviting the questioner into, to go deeper than the superficial.
The parable that Jesus used would have been a great challenge to the questioner. As a lawyer he would have been well versed in the law and the expectations of what it meant related to the beaten up man on the road to Jericho. He would of known that a priest would have some sense of care. He certainly would of known that a levite, who served in the temple, would have some responsible response. Due to the culture of the day and the disdain that the Jewish people of that day had for Samaritans, it would have challenged his heart to the core to be reminded that of all the people who took the time to show love, care and mercy it was a Samaritan.
The story as told speaks to us at different levels. Very importantly for us the question we might ask amidst the brokenness of the world around us might be "who is my neighbour"? To those of us who live in smaller communities that question can be simply answered; it actually might be your neighbour. We live in a community that has increased in population by about 4000 people in the past 25 years. The question might be, how have those who moved here been engaged, cared for and loved. How have you and I reached out to them? Or are we waiting for a crisis and the call to a priest, levite or the pastor to reach out in their professional roles to help? A simple answer taken from the parable above might be that we are the ones who have the opportunity to reach out beyond ourselves to show that love and care.
I share with you the story of my mother to illustrate the point. At the age of 65, some 10 years after the loss of her husband in a tragic car crash, she was despondent and wanted to die. She had been a fixture in church all of her life and yet the meaning of life had left. As a family we wondered what we could do to encourage her to a new perspective. The loss of her husband and some other losses had left her believing that life was no longer worth living.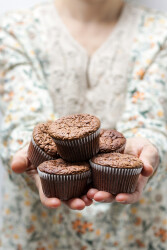 After some time we decided to take her to a professional. As she came out of his office on Lombard Street in Winnipeg that day she was angry. Angry that after spending $100.00 for a consultation and at the end being encouraged to go home and bake some cookies and give them to her neighbours. From her perspective this bordered on something too simple and actually stupid. She went home and after thinking on what the professional had shared with her she decided to do exactly that. She made the decision to reach out beyond herself in the middle of her depressed state. Something happened as she demonstrated the simplest act of love. As she reached out beyond her own brokenness she encountered people who were so grateful and conversations subsequently occurred that allowed her to encourage them in their own journey. She became the hands and feet of Jesus and she released the grace of Jesus and saw many people healed, saved and encouraged. This was the beginning of something new and she lived the next 30 years of her life for one purpose; loving and caring for her family and others in the community. At her funeral service in December of 2016 I had numerous people come up to say that Agatha was a mother of Niverville. Just recently I met one of the care givers who had come to know her in her last years. She indicated how impacted she was by my mother and how much love and how many hugs she had received during her time in knowing her.
We have all heard the saying "people do not care how much you know until they know how much you care". Each of us has the capacity to impact others but it may require us to see things differently
As we look at making a lasting impact for eternity the following questions may help us to understand our present heart beliefs:
How do we view our need for security and well being?
How do we view the accumulation of things?
How do we relate to our own sense of value and significance in a world where power, position, title and recognition are significant in their pulls for our attention?
It may be easier to find our comfort within the confines of buildings we call churches. We may find a certain ease in finding our solace in singing 4 songs every Sunday and hearing somebody standing before us to deliver a teaching on a variety of topics related to faith. We can then go home with the belief that we have been to church and that life is all good.
Is meeting once a week on a Sunday morning the sum total of our destiny as disciples? What about this thing about being a beloved son and belonging to a family? What are the implications of that relative to how I presently function?
Could it be that maybe we are unaware of what we carry as disciples of Jesus? Could it be that maybe I do not believe who I really am as a beloved son? Could it be, because I really do not believe who I am and what I carry, that I find my greatest comfort from fulfilling the general expectations of being a church attendee?
We may well fulfill our roles within the institution as we are involved in the programs that keep everything functioning well. Could it be that I can be faithful in my giving, support by serving the different programs, and yet miss the broken by the side of the road? The priest and the levite in the story above most certainly were active in the institutions of their day yet missed out on actually reaching out to the brokenness around them.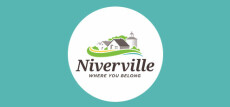 As I have observed my own life, I have been challenged with the above scenario. I am aware from my involvement in real estate in the community that there are many people that have moved here within the past years. I am aware that, for many of those people, their move to Niverville was about starting fresh in a new place. As I share this I am also very aware of how many of those people have not found a connection here and the reality is that there is a real problem with that lack of connection. The suicide and divorce rate in Niverville is significant and probably something that many of us are not aware of.
As a culture we lack connection. I myself struggle with connection and I am challenged to live like a son and to be the hands and feet of Jesus on a daily basis. Yet the reality remains that this Jesus who gave his life for me, who gave me a new identity as a beloved son and welcomed me into his family, is somehow trapped inside me.
He desires to be seen; he wants his healing power released to our sphere of influence, and he wants to be seen by our neighbours, co-workers and through our friendships.
As he stood up that day in the synagogue he made the following declaration as his mission in life: "The Spirit of the Lord is upon me, because he hath anointed me to preach the gospel to the poor; he hath sent me to heal the brokenhearted, to preach deliverance to the captives, and recovering of sight to the blind, to set at liberty them that are bruised, To preach the acceptable year of the Lord." Luke 4:18-19
The question we might ask is how we do we read this and how do we see this? Could it be that his mission is our mission? If I actually believed that then he would no longer be trapped inside of me but he would be freed to demonstrate his love and power to those in our world.
Some questions that might be relevant:
Abba Father, how do you see me? Who am I to make any difference in the brokenness around me?
What does my lack of caring for others say about my connection with you and your mission?
What heart beliefs am I carrying that do not allow for your grace to be released to the brokenness around me?
What are inviting me into Abba Father and how do I co-operate with you in greater connections with people around me?
There are many questions in what I have written above. They challenge me in my own journey.
ABBA FATHER we ask for eyes to see and ears to hear. We invite a sensitive heart so that your mission would to be released through our lives as your family in Niverville and beyond.