HIS PRESENCE, OUR PLACE
As a church family, we believe that as we press into God's presence, we will find our place in His Kingdom. His presence and the power of His Spirit is what has the power to change our way of thinking. Being with Him and learning from Him is how we become heavenly-minded, and equipped as able ministers, ready to bring Light and Life to the every sphere of our world.
Click HERE for our Statement of Faith.
UNITY|IDENTITY|MINISTRY|COMMUNITY
We believe that these four things must be valued and protected in order to foster a place where God is welcomed and we are transformed: unity, identity, ministry, and community.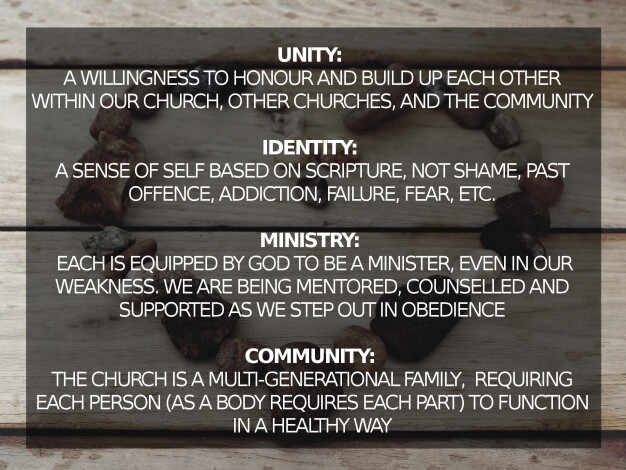 To read more about what shapes our church family and to learn about our leadership, staff, and Board of Directors, please follow the links to the left.
We are a member of the Fellowship of Christian Assemblies (FCA). To read more about the FCA, follow this LINK.