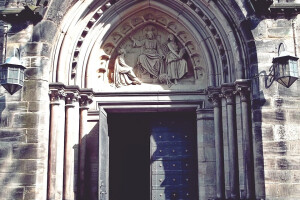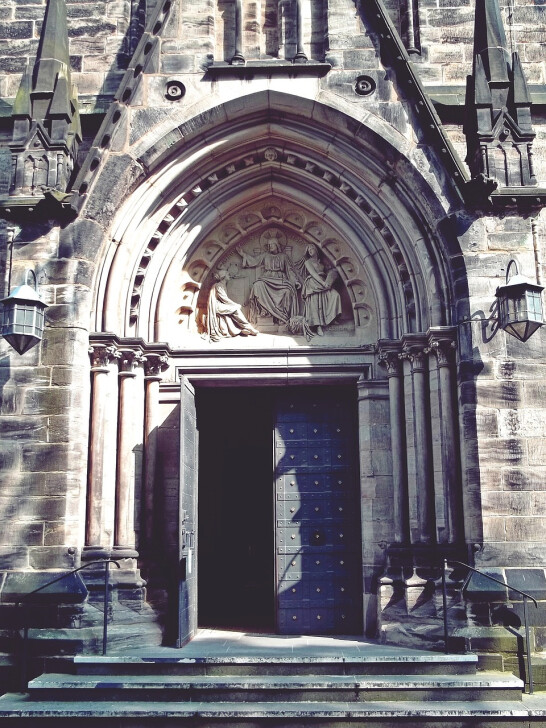 What does God think about you? What if God's mad at you? What if He's mad at you and you don't know it?
These kinds of questions plagued my mind for a long time. Most Christians at some point have struggled with guilt, shame and condemnation, and I was no different. My desire is that this post helps lead you out of the dark, misty anguish of fearing your standing with God, and into the glowing, easy breezy truth about his love for you.
"I felt like I was receiving daily performance reviews, and I always failed"
How people relate to others and how they expect others to relate to them is the foundation of any relationship. With any relationship, certain expectations are imposed, assumed or agreed upon to make sure that both parties mutually benefit from the relationship they enter into. Marriage partners state their vows. Businesses have quotas for their employees while employees expect wages in return. Governments sign treaties and so on. It's how humans are wired. It's how we relate. It's how trust is formed. Most of this kind of relating goes unspoken and is usually assumed. This assumption can be a good or a bad thing. Understanding how we relate to God, or more importantly how he relates to us, is vital to understand if we are to operate in faith, hope and love.
In the past, how I related to God was wishy washy, uncertain, and complete with emotional ups and downs. Is he happy with me today? Was he yesterday? Will he be tomorrow? Is he mad? Is he tired of me? How does God feel about me right now? Often the answers to these questions have been answered based on how I was feeling at the moment or what sin I had recently committed, or even how other people related to me.
Often it was more like I had an affiliation with an employer than with a loving Father. I felt like I was receiving daily performance reviews, and I always failed. There was always one more "issue" I needed to deal with before I felt good about myself and confident that God was pleased with me. Understanding that God is a God of covenant set me free from much of that emotional torment.
A covenant, in short, is an agreement between two parties that guarantees certain behaviors or requirements. It's like a contract in that it contains responsibilities and commitments, but unlike a contract in that it is far more relational.
Why would God choose to relate to us based on a covenant? Simple: He wanted our relationship to be clearly defined and unchangeable. Both parties' responsibilities become understood. There is very little chance for misunderstanding with a covenant. It's a relationship based on guarantees that each party can expect the other to fulfill. This is really good news for us, because it means that God has already determined how he is going to relate to you.
"There is very little chance for misunderstanding with a covenant"
Knowing how we can expect God to act based on His covenant takes away any wishy washy, fickle, shifting shadow type assumptions about whether or not our relationship with him is in good or bad shape. It's predictable and trustworthy.
If we are honest, a lot of us wouldn't necessarily say we feel our relationship with God has been predictable and trustworthy. Through misunderstandings, misinterpretations and assumptions, a lot of the church has painted God in the image of a man, being fickle, sensitive, easily disappointed and angry. It shows our lack of understanding of how our God relates to man through covenants.
In the Old Testament, we see that God made covenants with many people. Noah, Abraham, Moses and David are the major ones. God related to the Israelites through the Law of Moses. It was a relationship based upon their performance. If their behavior was good, they were blessed. If their behavior was bad, they were cursed. Most of the Old Testament is written from the perspective of people living under the Law of Moses, however, we see hints of a coming New Covenant where God would wash away the sins of his people and how he would relate to them based on completely new terms.
"God has already determined how he is going to relate to you."
In the book of Jeremiah, God gives a sneak peek as to what this New Covenant would be about:
But this is the covenant that I will make with the house of Israel after those days, declares the LORD: I will put my law within them, and I will write it on their hearts. And I will be their God, and they shall be my people. And no longer shall each one teach his neighbor and each his brother, saying, 'Know the LORD,' for they shall all know me, from the least of them to the greatest, declares the LORD. For I will forgive their iniquity, and I will remember their sin no more" (Jer. 31:33-34)
Did you just read that? God has determined, by covenant, by his own word that he will forgive your sins and remember them no more! It's not a question of if he will; he declared by covenant that he would!
Also, in Ezekiel 37:26, God speaks of this New Covenant saying:
I will make a covenant of peace with them. It shall be an everlasting covenant with them.
There is it again, a Covenant of Peace. God has determined to enter into a covenant relationship of PEACE with you. Not of war, not of anger, not of guilt, but of peace. God related to the ancient Israelites through law and punishment. Now he has chosen to relate to mankind through mercy and peace.
This covenant was enacted and established through Jesus, and once He came on the scene, everything changed. God gave Jesus, and "For our sake he made him to be sin who knew no sin, so that in him we might become the righteousness of God (2 Cor. 5:21).
That's one of the most revealing and amazing verses in the bible. Feel free to read it again. Jesus became our sin so that we would become the righteousness of God. That is a historical fact. It's not something that has yet to happen. God has now, through covenant, determined to relate to us as if we were as righteous as he is; because in his eyes we are! And who else's perspective really matters? It was accomplished on the cross, through the death, burial and resurrection of Jesus and it is appropriated by faith. By simply believing that it's true! That's all that's required! No set of rules and obligations or requirements.
…yet we know that a person is not justified by works of the law but through faith in Jesus Christ, so we also have believed in Christ Jesus, in order to be justified by faith in Christ and not by works of the law, because by works of the law no one will be justified. (Gal. 2:16)
"God relates to us based on how he sees Jesus!"
Under the Old Covenant, blessings were a reward for righteous behaviour. Under the New Covenant, blessings are our inheritance as sons and daughters who have been made righteous by our King!
I like to think of it in terms of citizenship. I, as a citizen of Canada, can expect certain rights and privileges when I work, live or travel within my country. But as soon as I leave to Germany, I can no longer expect the same treatment I received. If I want to benefit from the rights that Germans receive, I must apply for travel or work visas. Once my request has been approved, my passport is stamped and I am afforded the rights I requested. Without certain stamps of approval, I can't work, live or hardly travel in some countries. But once I've been approved, I'm awarded the rights of the country I enter.
This is what happened at the cross. The passport of your heart was stamped by the Father and all the privileges and benefits a son or daughter of God would receive are awarded to you. Jesus filed and completed the written requirements for you, and all you had to do was get your passport stamped: "Child of God"
See what kind of love the Father has given to us, that we should be called children of God (1 John 3:1)
As a child of God, you can expect, by covenant: forgiveness, mercy, peace, love, joy, healing, blessing, and much more. Since we stand in relation to God based on the righteousness of Jesus and not our own, we can fully expect the treatment and benefits that Jesus himself would anticipate. God relates to us based on how he sees Jesus!
His divine power has granted to us all things that pertain to life and godliness, through the knowledge of him who called us to his own glory and excellence, by which he has granted to us his precious and very great promises, so that through them you may become partakers of the divine nature, having escaped from the corruption that is in the world because of sinful desire. (2 Peter 1:3-4)
This is why the New Testament uses the term "in Christ" so much. If you are in Christ, then you aren't in you any more. So why approach God like you were still in you? Approach him like you are in his Son!
Generating a mentality that refuses to look at itself, but continually focuses on Jesus is what brought me freedom. I was the accuser of myself. I was the one pointing out, thinking about and grieving about my shortcomings. I had a subconscious set of requirements that I felt I had to maintain in order to approach God with confidence. I had made a law for myself. I was stuck in Old Covenant, Law based thinking! "If I try harder I'll feel better. If I can do one more good thing I'll finally feel accepted." It was all a lie. Now I realize how foolish I was to think that the grace of God could be bought by my good behaviour.
When I decided to get my eyes off myself and believe that I was approaching God based on Christ's righteousness, all the worrying and guilt and fear melted away. Now that I understand that God can't help but see me through the lens of his Son, because he's made a covenant to keep it that way, my confidence shot through the roof! The fight of faith is simply wresting to believe that what Jesus did was enough for me! It's choosing to reject any other voice or feeling that raises itself up to challenge my standing with God.
"He has covenanted himself to love you and accept you…"
He has covenanted himself to view you through Christ, through peace. He has covenanted himself to love you and accept you, to be kind to you, gloat over you, be joyful over you, and bless you. And it's all based on the understanding that you are righteous in his eyes because of All of this was God's idea. All of this was his doing. All of this is free. It was God who decided to make a covenant of peace with you so that sin would no longer mar your standing before him. It was God who decided to send Jesus to establish a covenant of forgiveness and love. It was His will that you would stand holy and righteous before Him at no credit to your own self-effort. It was all a gift. We would be foolish to think we could have any hand in accomplishing such an amazing work.
We rest because He worked. We live because He died. We are blessed because He was cursed. Understand today that God has made a covenant to be pleased with you. To forgive, cleanse, establish, and bless you. You perpetually live in the year of Jubilee! You are constantly at the banquet feast! You are forever established as a beloved and holy child of God and no man, devil or beast can take that from you.