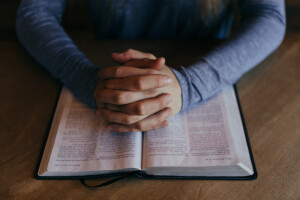 Recently, I had the opportunity to read an excellent book by David Kinnaman and Gabe Lyons, entitled Good Faith, Being a Christian when Society Thinks You're Irrelevant and Extreme.
David Kinnaman is the president of Barna Group, a leading research and communications company frequently quoted in major media outlets. Gabe Lyons is the founder of Q (as in Questions), a learning community that educates and mobilizes Christians to think well and to advance good in society.
What are the best practices of growing churches?
I was especially interested in their comments about what qualities or priorities distinguish growing churches from those churches that are maintaining or declining in attendance. What are the best practices of growing churches in a post-Christian context?
They found nine factors that make a significant difference between baseline churches (maintaining or declining) and growing churches. These factors impact church health in an increasingly secular culture. Among these nine, four are external pursuits:
Prioritizing outreach by serving the poor and sharing faith.
Partnering with other churches and causes.
Being innovative for the sake of the gospel.
Focusing on receptive teens and young adults.
And four factors are internal goals:
Teaching the Bible thoroughly.
Fostering close Christian community.
Developing new leaders.
Leading with a team that has diverse skills and spiritual gifts.
The ninth factor, praying, is both inward looking (spiritual intimacy) and outward facing (mission).
Even though maintaining (or declining) churches believe similar things to what growing churches believe theologically, a major difference emerges in how they practice prayer. Growing churches pray missionally and make prayer a mission.
Growing inward with Christ (which is pastoral) and facing outward as the body of Christ (which is apostolic) is a powerful combination. Spiritual leaders play an essential role in helping to fine-tune a church's balance of both discipleship and cultural engagement, the inside-outside dynamic. The church sets itself apart as a Kingdom culture which brings transformation to the secular culture by devoting sustained energy to both inward and outward expressions of discipleship.
"Then He appointed twelve, that they might be with Him (internal intimacy) and that He might send them out to preach (external mission), and to have power to heal sicknesses and to cast out demons" (Mark 3:14, 15).
The first-century believers could bless the world by showing God's goodness because they had answered God's call to become a holy nation of priests that practiced the presence of God. They were a new community of faith that was both living in God's light and shining into the darkness of the present age.
Recently, in a report that I did for our Annual Meeting on outreaches that took place from Maranatha in 2015, I used a line from David Ruis that declared: "Let Worship and Justice Kiss!" Worship is internal intimacy with God, and Justice is what engages the culture that flows out of intimacy with the Father in reaching out to the orphans, the widows, the fatherless, helpless, and in praying for the sick and the oppressed within the existing household of faith and in the secular culture around us.
We shine as lights in the darkness when we:
Bless those who curse us, and love others well.
Remain committed to the revelation of the Word of God.
Make space for those who disagree with us. In the future, Christians must learn how to share a public square with those who vehemently disagree with us.
Offer a vision of human intimacy beyond sex.
Do the work of racial reconciliation by the power of the Holy Spirit.
Value human life in every form, at every stage.
Trust God's design for sex. Jesus restores people today, including refugees of the sexual revolution, and restores the intergenerational community.
Are theologically grounded and culturally responsive.
Make disciples and faith communities that are Christ-like.
Citizens of The City of God
When the dominant culture was freaking out at the time that Rome was being sacked by the Goths in 410 A.D., Augustine reminded the Christians that they were citizens of a City, the New Jerusalem, which could not be overcome even by marauding barbarians. The world as they knew it was falling down around their ears, but Augustine encouraged them to look beyond the borders of Rome to the new nation God was building in the church in his book, The City of God.
"This heavenly city, while it sojourns on earth, calls citizens out of all nations, and gathers together a society of pilgrims of all languages."
This heavenly city has its own distinctive culture which often contradicts or counters the broader secular culture. Christ does not simply infiltrate a culture. Christ transforms culture by forming another city, another sovereignty, with its own social and community life. How can we do this?
First: Seek God's will instead of personal fulfillment

This is in direct contrast to our culture. Genuine Christians believe that life is not about self-fulfillment, but about glorifying God and fulfilling His purpose to restore our relationships, our communities, and ourselves. In contrast the trend in the dominant culture is the emergence of the individual as the centre of everything. This has wrenched us loose from all the settings that gave meaning to the ancient heroes of the faith, and has filled us with self-absorption, consumerism and instant gratification.

When individualism and the "it's all about me" mentality creep into the church, we are very little different from the culture of the world around us, and therefore fail make an impact, or to bring transformation to the world in which we live. If we live only for self, when we look inside of ourselves, we see only a God-shaped vacuum because we have been cut adrift from our original Source who provides the genuine love, joy, peace and fulfillment that we are seeking.
Second: Relationships matter

Our commitment to one another; our unity, forming households, practicing hospitality, being faithful in our marriages, and sharing grace with our neighbours are ways that our counterculture stands in contrast to the wider world. Being faithful in exile like Daniel means that we provide a prophetic, countercultural response to the spirit of the age.
Third: We have value because we belong to God


Our value does not come from how we may feel or what we produce. It is found in whose we are. Culture persuades us to find out who we are by looking within, at how we subjectively feel deep down, but feelings are not always to be trusted. They offer us important information about our internal disposition toward reality, but they themselves are not reality—and, on occasion, they directly contradict it.
This is why true Christians root their identity in something real. Humans need a fixed point outside of themselves that will help them to know who they are, against which they can measure how well our feelings reflect reality. Our identity, calling, and purpose come from a Source outside of ourselves. When we do not submit our feelings to the Source, to the Spirit of God, we risk deceiving ourselves.
Fourth: We are stewards of gifts that are intended to serve others

Another area is the issue of stewardship, that is, using our talents, passions, and life work as gifts from God to serve others rather to be consumed selfishly for ourselves. The secular culture has confused the church with a religion in which they see little other than conflict, sectarianism, child abuse, homophobia, misogyny, violence and privilege. The church is perceived by many in the secular culture as the catalyst for the horrors we see on the news every day. Furthermore, secularism is outright challenging the status quo, and any unjustifiable privileges or sense of entitlement that might be in the western churches.
If we focus on only the inward spiritual development of our children, we will fail to prepare them to be on a mission for Jesus in their generation. These young people may have strong faith, but faith is not Christian if it fails to be effectively expressed in the world. Conversely, if we over-focus on preparation for life in today's complex culture without attending to a deep understanding and practice a life of intimacy with the Father, we risk their identity becoming innately of the world.
This is Jesus' prayer for His disciples in John 17:15—that we might be in the world but not of the world.
Growing inward and facing outward.